One of my all time favourite TV shows is Wild at Heart, a old series about a vet and his family who bought a reserve in South Africa and lived happily ever after... (or not. I think it burnt down at least once and other such drama).
For years though I honestly planned to basically make that my life (maybe minus the fires). Because who wouldn't want to have a pet cheetah and elephants in the back garden?!
Anyway... turns out I didn't go to vet school. So, you know, there goes that dream. But I have at least ticked off the 'do a safari in Africa' thing!
During our final week in South Africa we decided we really ought to see some animals so we booked ourselves onto an overnight safari at the beautiful
Aquila Private Game Reserve
, a couple of hours drive out of Cape Town.
And what a beautiful drive it was, lined with mountains and vines in golden sunshine.
We arrived at Aquila around midday and were welcomed with glasses of sparkling wine before going into the restaurant for lunch. All meals were a buffet service, with a wide selection of salads and meats.
After lunch we had a couple of hours to relax by the pool, taking in our new surroundings before we could check into our rooms. It may have been a little too cold to swim (it was winter after all), but it was certainly warm enough to sit out in the sunshine with a book.
We then checked into our 'luxury cottage' for four and spent a good while marvelling over how lovely it was and what a good deal we were getting on this all inclusive safari!
Mid-afternoon, it was finally time to head out into the reserve and go find some animals. The guides were fantastic and so knowledgeable about their animals and reserve. It was incredible to see the animals so close, rather than in enclosures. If I had one regret about this safari though, it's that I didn't have a good enough camera to get better pictures!
I couldn't help being aware that this was a private reserve rather than an open area so it wasn't quite seeing wild animals in their natural habitat but it was pretty close to being so! And for the time and money that we had it was the ideal way to fit a safari into our schedule.
On that first drive we saw elephants, springbok, ostriches, rhinos, hippopotamus, buffaloes and, my absolutely favourite - zebras.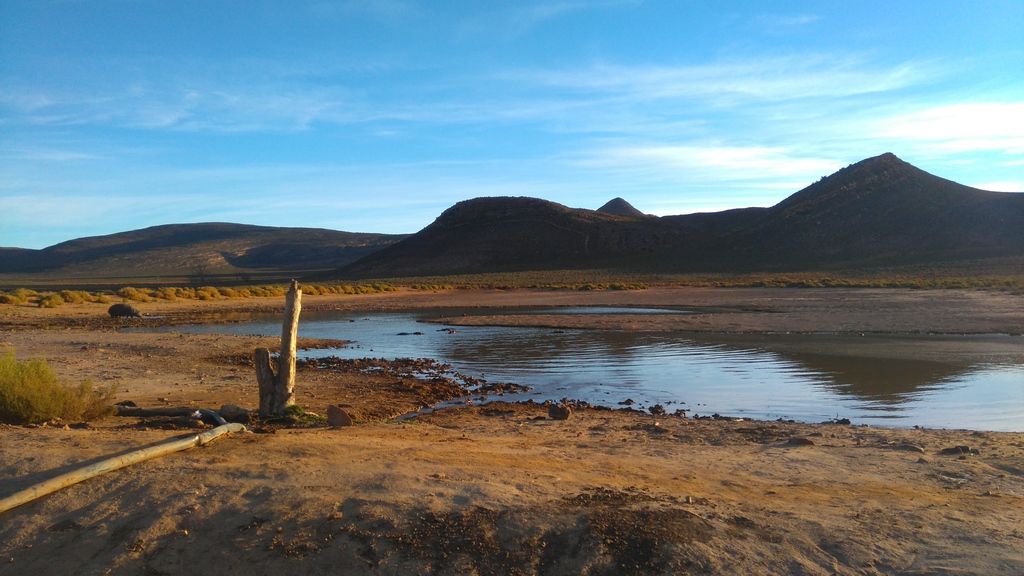 If you look carefully, you'll spot the hippos! (Hint... look to the left of the water for one)
We stopped shortly before sunset for refreshments - sherry (because I'm a secret seventy year old... and it was warming) and a selection of dried fruits and biltong. We then continued the drive in the fading light, through to the lions and back to the main site.
Feeling rather chilly after being out in the open, we three girls all had hot baths in quick succession before heading in for dinner. After dinner we cosied up to a big log fire before turning in, ready for an early morning game drive.
Woken by our 6am alarm, we piled on as many layers as we possessed and wandered out into the darkness to board the truck for the next day's safari. All huddled in blankets, we drove into the reserve again keen to spot more animals. We passed sleeping ostriches, springbok and a family of rhinos and reached the lions just as it was getting properly light. Then we travelled on to a part we hadn't covered the previous day and got out of the truck to try and walk a bit further to see their herd of giraffes.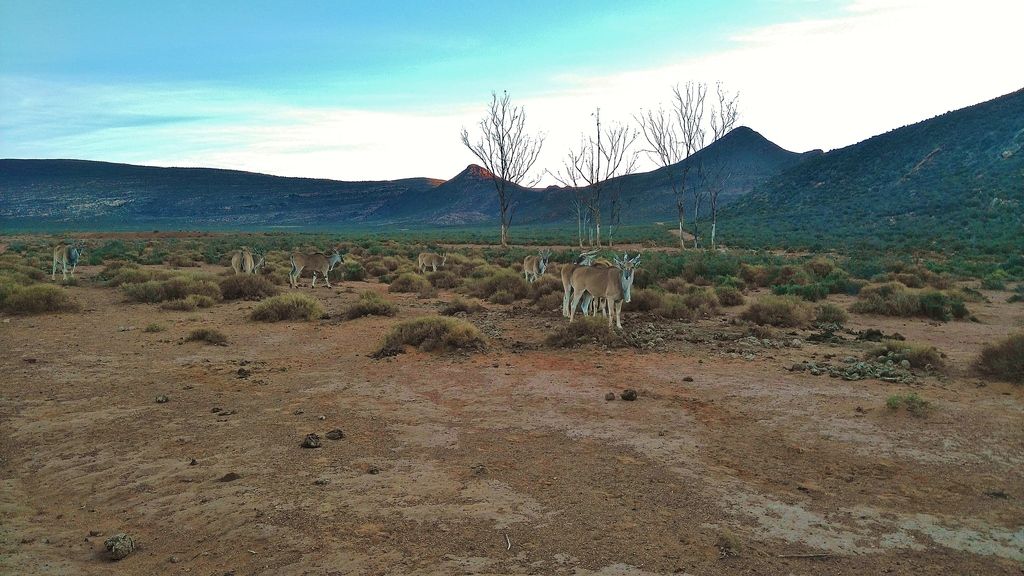 We returned by 8.30am for a buffet breakfast and took our time warming up with hot, sweet teas and bowls of cereal with warm milk, before packing our bags and leaving the safari behind us.
I had an amazing time at Aquila Private Game Reserve and certainly good very good value for money - it cost me about £72 for everything! If you're staying in or around Cape Town and fancy a safari without having to travel too far, this is the perfect solution. Now that I've done one though, I'm desperate to do another... word is that Namibia is good if anyone fancies taking me?!
Jennifer
xXx