After thoroughly enjoying our tour of
Franschhoek
, we were keen to see what else this little corner of the world had to offer!
Groot Constantia
is a wine estate in the Constantia region of Cape Town. Founded in 1685, it's South Africa's oldest wine estate. It's also on the
Cape Town Big Seven
attractions list - making it a Cape Town must-do! It has wine tasting and cellar tours, restaurants, a deli and a museum, so you could easily make a day of it.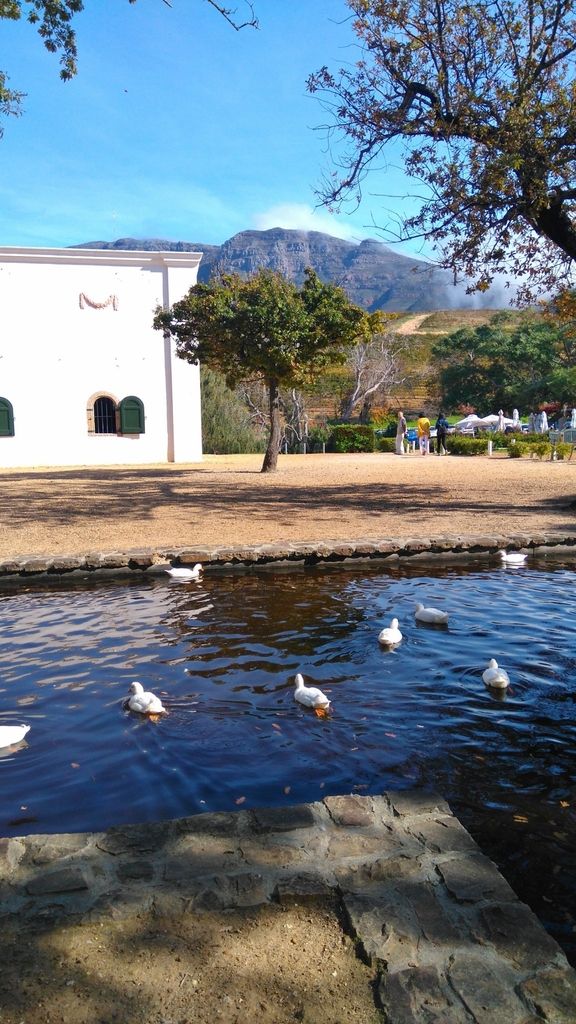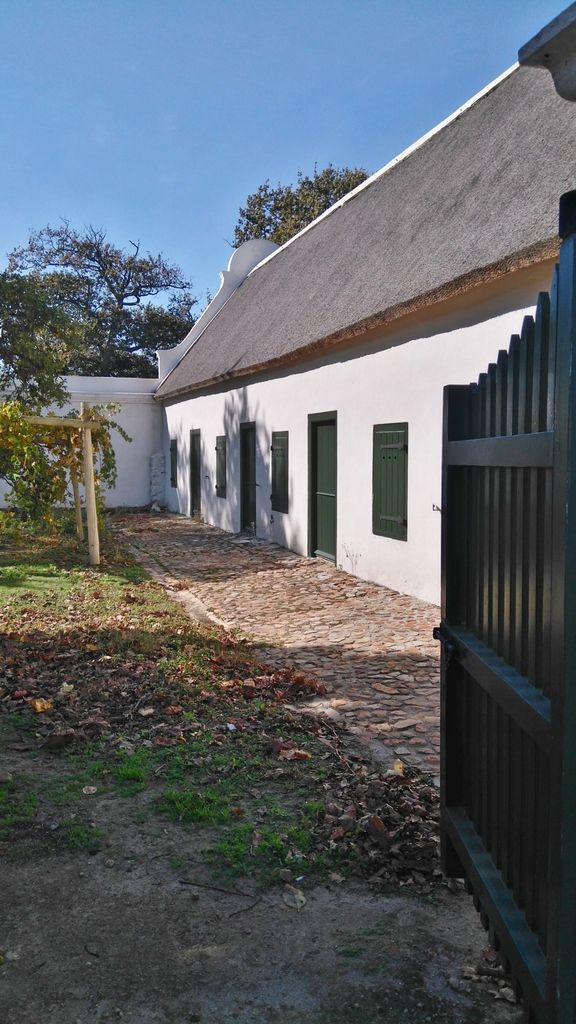 I'll let you in on a little secret...
The photos in this post are actually taken over two separate occasions - both within one week. I just liked the place so much!
The first time I came down for an afternoon with a friend. We wandered amongst the vines for a good while, chatting about nothing and just drinking in the views. Bathed in a golden sunlight, the estate was looking especially autumnal. And when everything comes with cloud covered mountains in the background, it can't help but look good!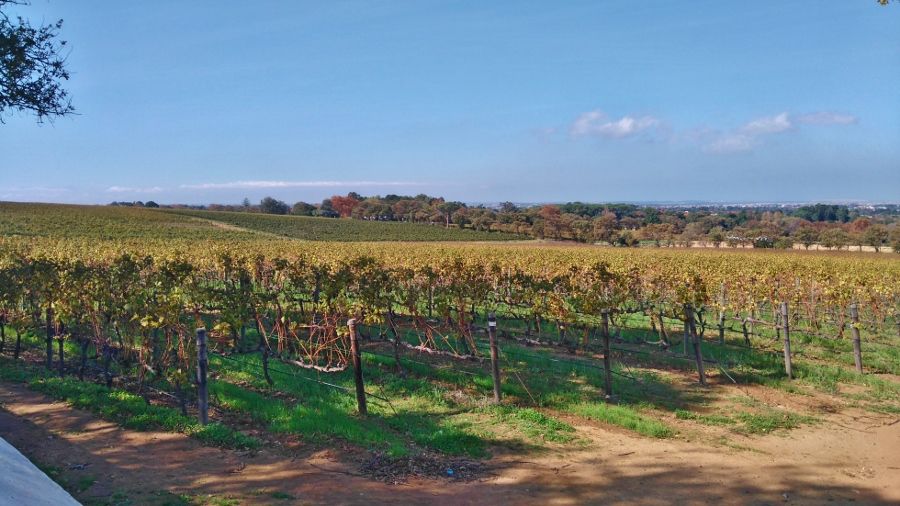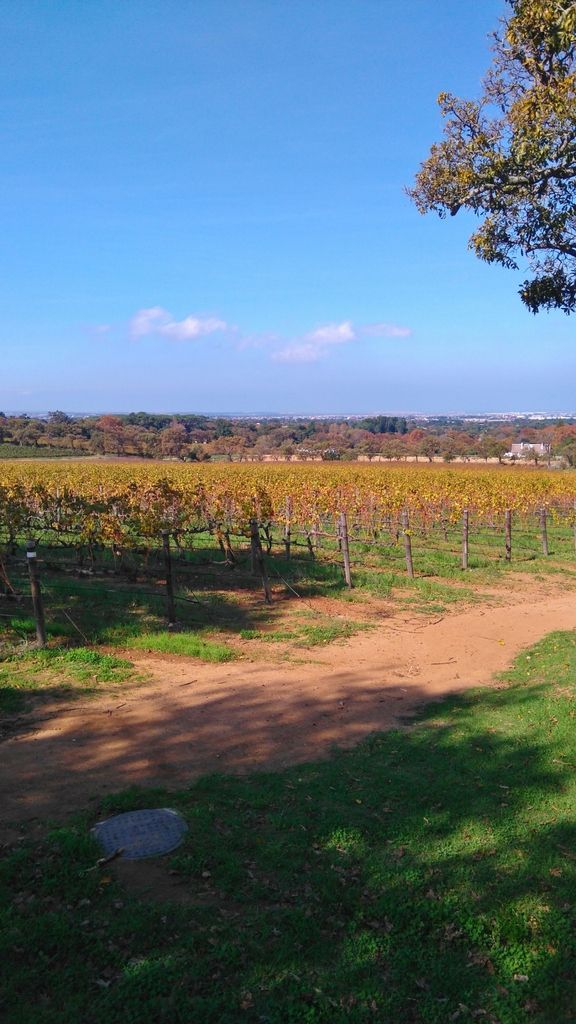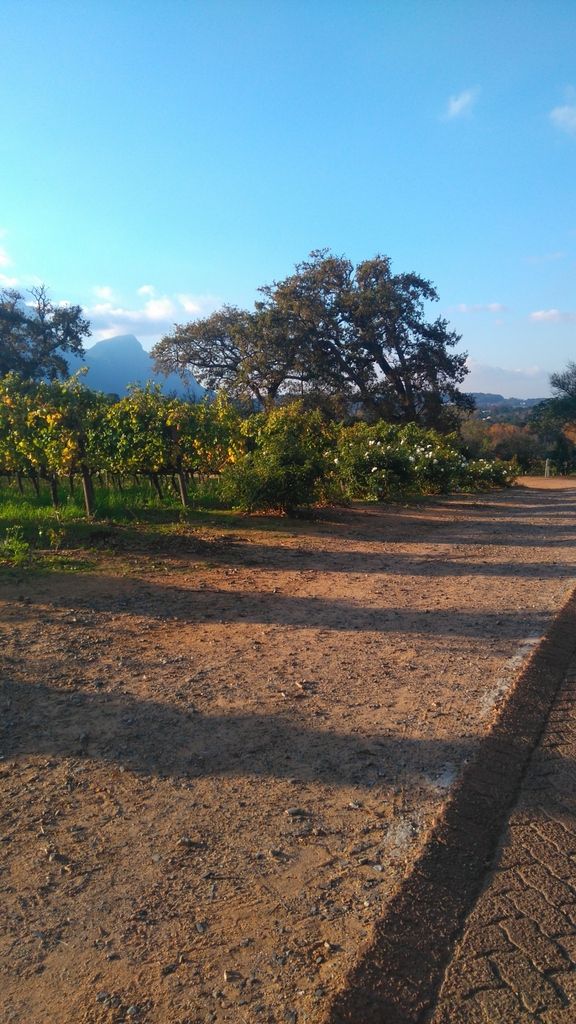 Once we'd had our fill of exploring, we headed to the tasting rooms and settled ourselves down for a wine and chocolate pairing.



Groot Constantia was on everyone's list of places to visit, so when a few more friends were planning a trip a couple of days later, I wasted no time in joining them for the afternoon. It was nearing the end of our time in South Africa and they had a lot to fit in, so we didn't wine taste or spend so long in the vines this time around, but it was still just as beautiful.

know I'd have been happy to sit with good food and a glass of wine looking out over the vines! So if you find yourself in Cape Town, I'd definitely suggest allowing yourself a good few hours in the middle of the day at Groot Constantia.