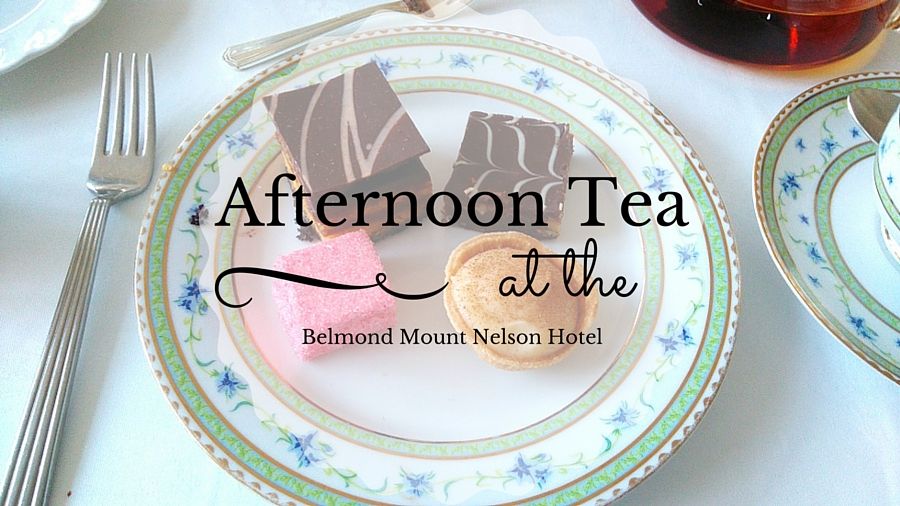 South Africa was definitely the trip of good food. And with a whole eight weeks to fill, we made sure to take up pretty much any recommendation!
Afternoon tea at the Belmond Mount Nelson Hotel does indeed come highly recommended. Firstly by pretty much all the 'What to do in Cape Town' websites, but also word of mouth from all the other students I was over there with.
So once we'd tired of huge burgers, rare steaks and mac 'n' cheese balls, we booked ourselves in for a slightly more elegant kind of dining...
I rolled up to the Mount Nelson Hotel in an Uber so it felt very luxurious to stop right outside the front door and have a doorman open the car door for me. The service at the Mount Nelson is impeccable and I was certainly well looked after.
Naturally I was early and my friends were late, but I was guided to our table and served iced water while I sat back to people watch and study the tea menu.
And it was a great tea menu. I don't know a lot about tea, but this one was extensive. I opted for the signature Mount Nelson tea, while my other friends went for spiced orange tea and a full teapot of hot chocolate for one (which we all tried. It was good!).
As we sipped our tea and chatted, a stand of finger sandwiches and other savouries was brought to the table. I'm afraid we didn't really stop to work out what any of it was, although we did identify a biltong sandwich which was surprisingly nice! (Or not so surprising if you actually like biltong...)
Next came the scones, which I'm afraid I neglected to get a picture of. They were slightly denser and more like a muffin than typical English scones, but delicious nonetheless, smothered in cream and jam.
Feeling rather full, we sat back and waited for each other to make the first move on the cake table... (Spoiler: it was me).
In the centre of the room was a table laden with sweet treats - cakes, tarts, fudge, marshmallow, macarons. Basically everything that is good in life. I could happily have skipped the savouries and just eaten plates of this stuff! Also there were mini 'melkterts', a South African tart that has become a new favourite for me.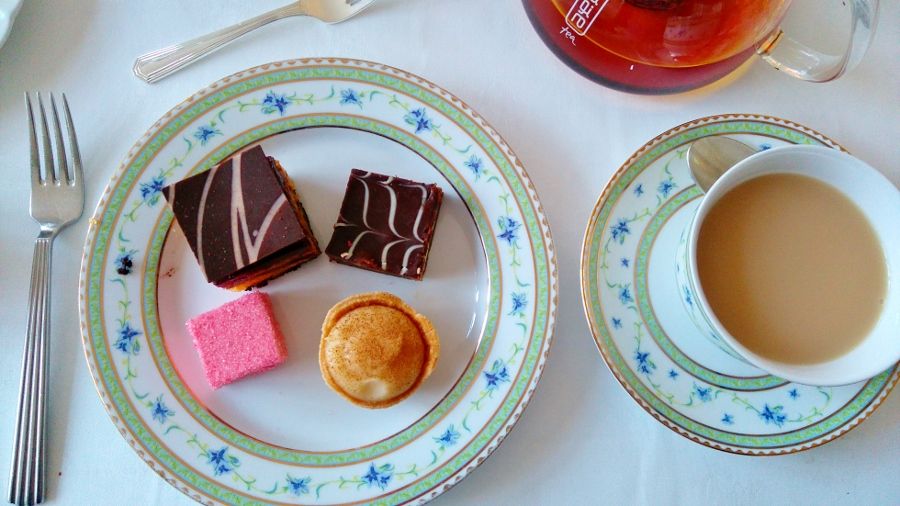 Each afternoon tea slot is two hours long, so it was lovely to take our time over eating and just relax and talk. When it was finally time to leave, we eased ourselves into Ubers and tried to overcome the slightly-too-full feeling before dinner! (Dinner being a reservation at a fabulous steak grill. Oops.)
Afternoon tea at the Mount Nelson was R295 each, so with the excellent exchange rate at the moment only about £13 for all the deliciousness you can eat and drink! If you find yourself in Cape Town with a craving for afternoon tea, I highly recommend you get yourself to the Mount Nelson!
Also... we were all rather amused by the reply my friend got when looking for the toilets:
"The gentlemen's, sir? Certainly. Down that corridor and left at the cannon."
Because every hotel just has a cannon lurking down the hallway, right?!
The Belmond Mount Nelson Hotel is at 76 Orange Street, Cape Town. Check out their
website
for more pictures and reservations.