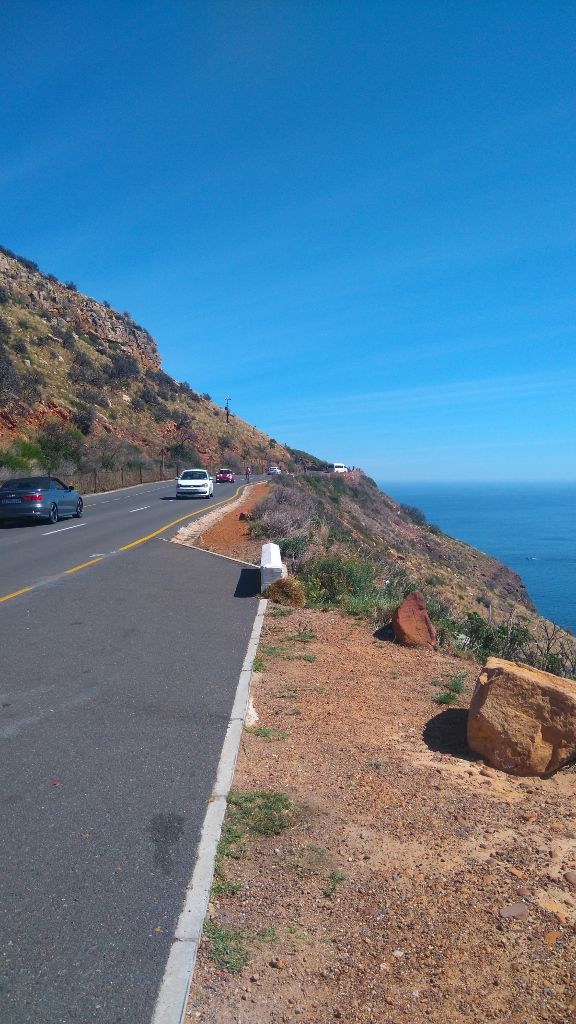 Making the most of a full day off and the beautiful sunshine last Sunday, we planned a road trip down to Cape Point, the most south-westerly point of Africa. It was the perfect way to finish off my first week here, taking in the rich scenery and exploring as much of the peninsula as we could cram into a day.
Our first stop was Hout Bay, a pretty beach on the Atlantic side of the Cape Peninsula.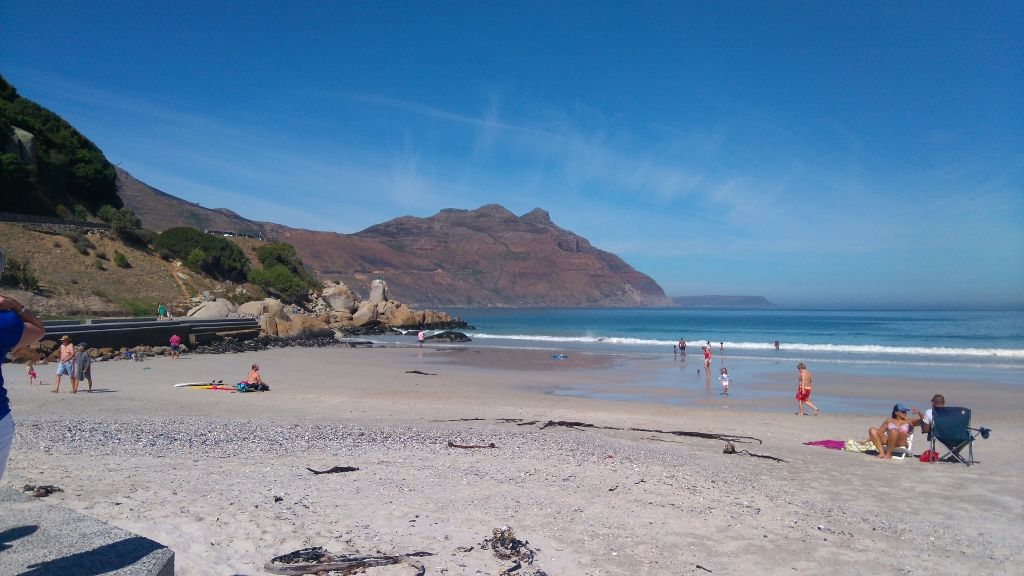 From Hout Bay, we took the Chapman's Peak Drive along the coast, pausing along the way to take in the incredible coastal scenery. The views from the road were beautiful - huge expanses of sky and ocean, bordered by the cliffs and mountains.
We stopped at Noordhoek Village Farm for lunch at their deli, fuelling up on a delicious open chicken toastie - chicken served with avocado and sour cream on toasted sourdough bread. I also eyed up some of their brownies and biscuits, but decided they probably wouldn't travel particularly well in the 33°c heat!
Having eaten, we made our way to the Cape of Good Hope Nature Reserve for yet more beautiful scenery. The reserve is home to a huge array of plants and wildlife and we travelled slowly, keeping our eyes peeled for baboons sat in the road!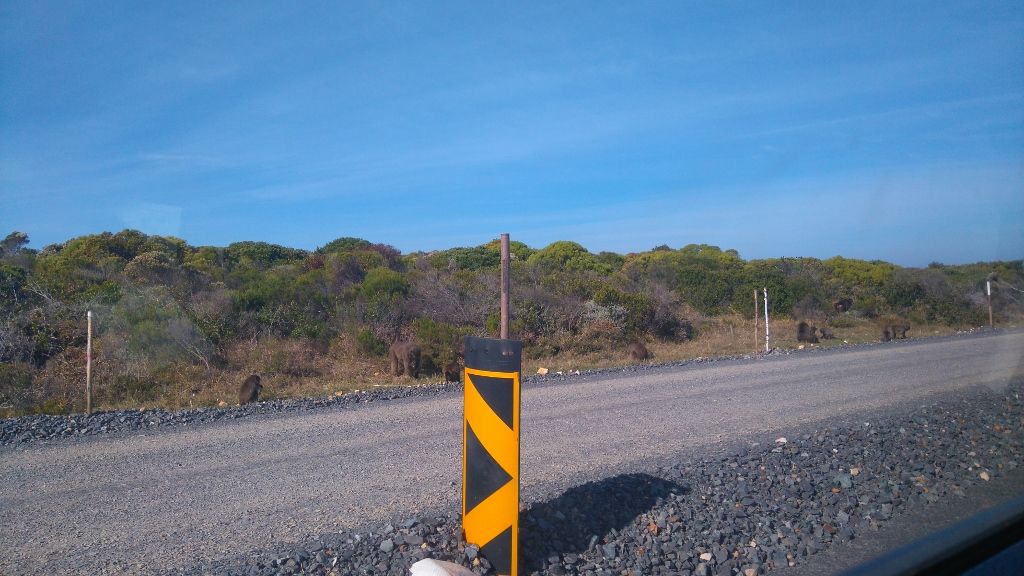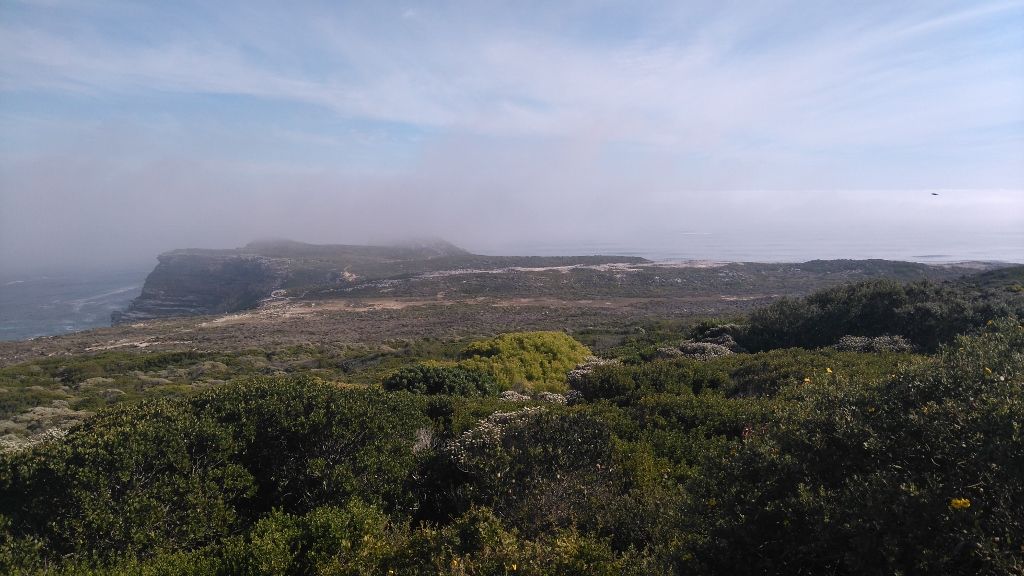 We arrived at Cape Point around mid-afternoon and bought ice creams before walking up through the clouds to the lighthouse at Cape Point. The sight of clouds blowing off the ocean below us gave the feeling of almost being on top of the world.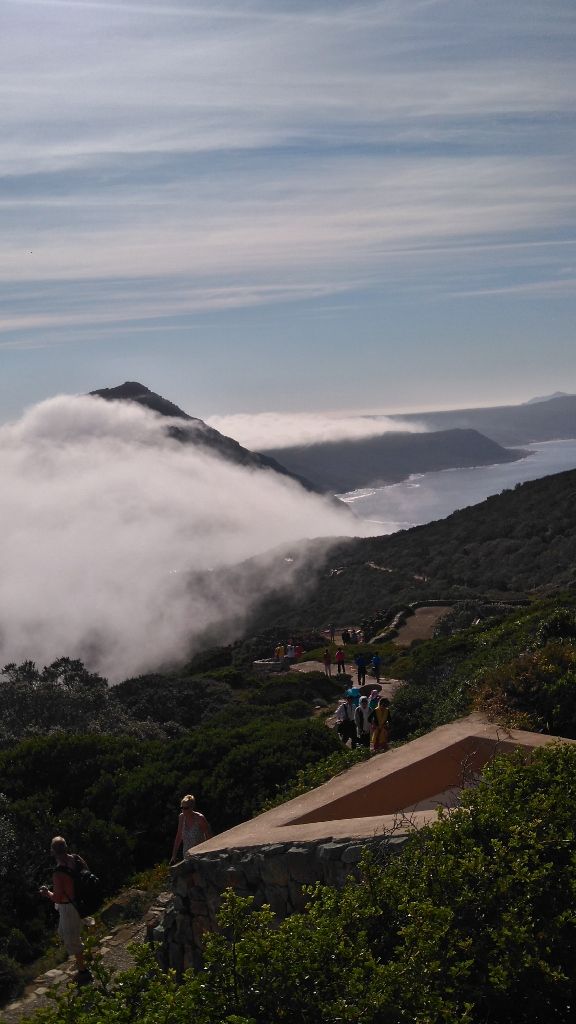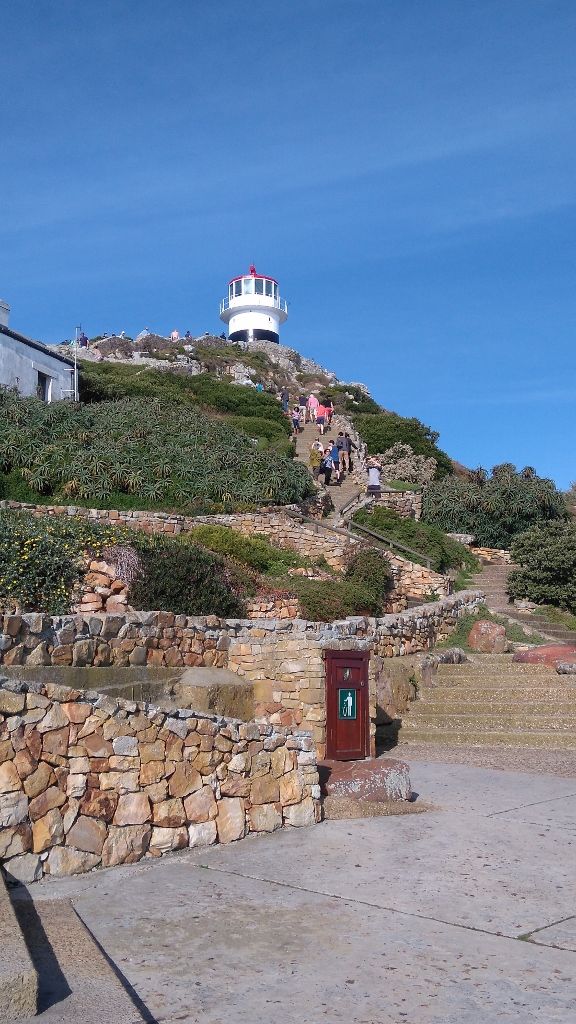 On a clear day, you can look out from the lighthouse over much of the coast, spotting Table Mountain and Hout Bay.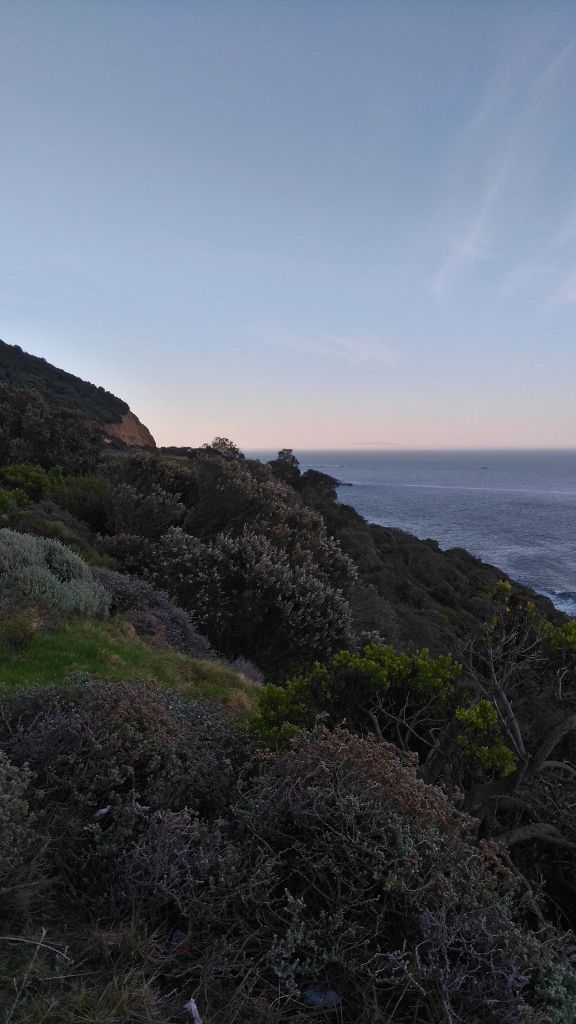 We then travelled back through the nature reserve and up the peninsula to Boulders Beach in search of penguins. Although the actual penguin viewing walkway was closed when we arrived, we were able to get down to the beach and watch the penguins from the sand.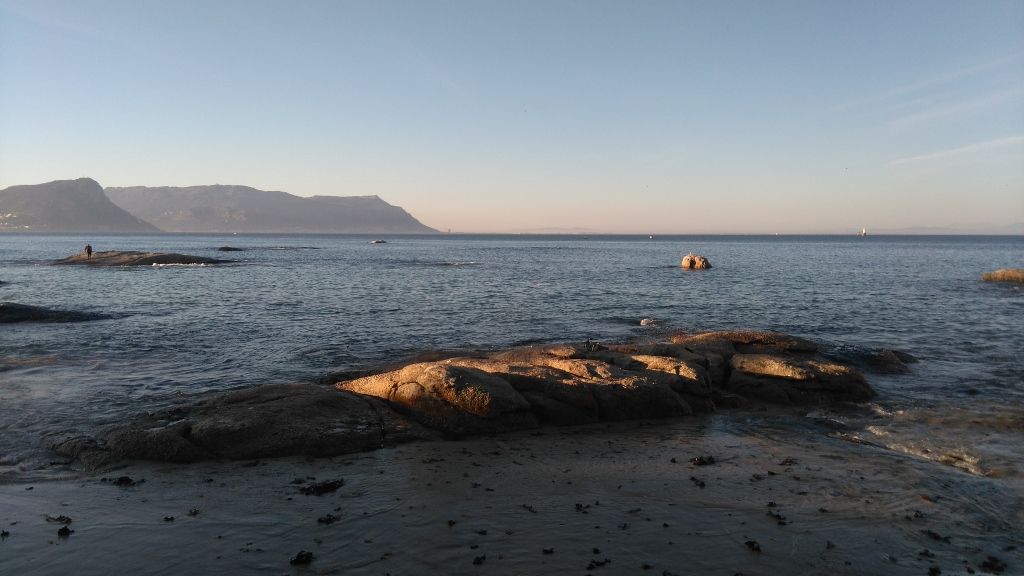 When we'd had our fill of penguin watching, we drove back towards town with a cheesy playlist and views of the sun setting behind the moutains.

I get the feeling my time here in Cape Town is going to fly by - one week done already! I'll continue to share pictures and stories here, so do keep coming back to stay up to date. And if you've got any suggestions for where to visit, let me know!!

Jennifer
xXx