Staying just west of Cape Town, it was pretty obvious that at some point on this elective I'd end up venturing out to the winelands.
We agreed on the Franschhoek Wine Tram tour as a way to get a great experience of the Franschhoek vineyards and spent Thursday afternoon soaking up the sunshine with a selection of tasty wines.
As we're technically here in South Africa on a medical placement, we ended up doing things in a slightly more complicated way, joining the tour in the afternoon to allow for morning ward rounds at the hospital, but a full day tour begins mid-morning!
We took an Uber out to Franschhoek, then purchased our tickets at the Wine Tram ticket office. For 200 rand each (about £10) we got transfers between the vineyards by bus or tram, plus some complimentary and discounted tastings.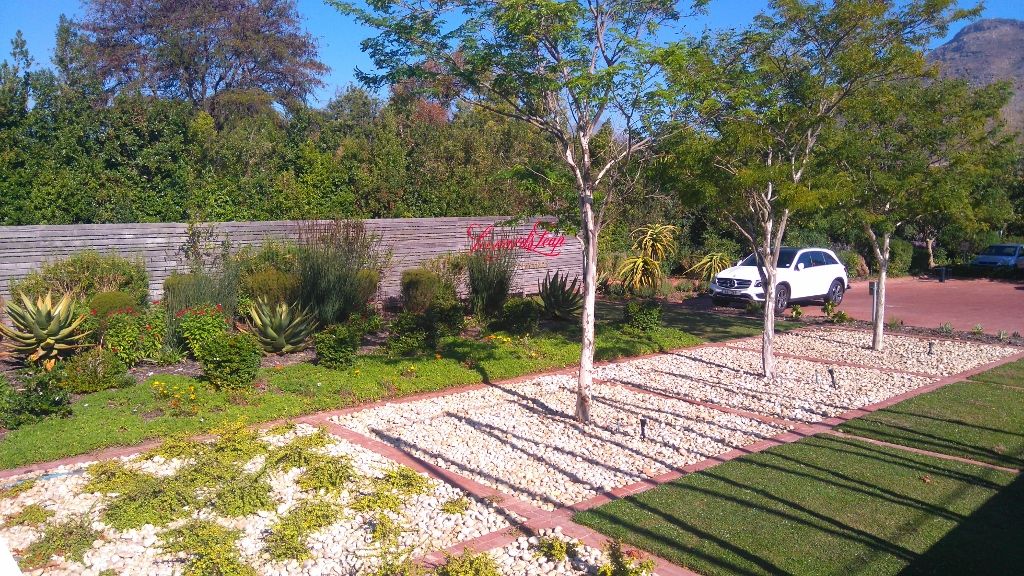 Our first stop was at Leopard's Leap where we sat down for a rotisserie lunch while we waited for our hardcore friends who had been on the tour all morning. We chose from a delicious selection of salads, from ingredients grown in the kitchen gardens outside, and one of the meats on offer. Also irresistible were the mini desserts - and with equivalent prices ranging from about 20-80p each, it seemed rude not to go for a couple!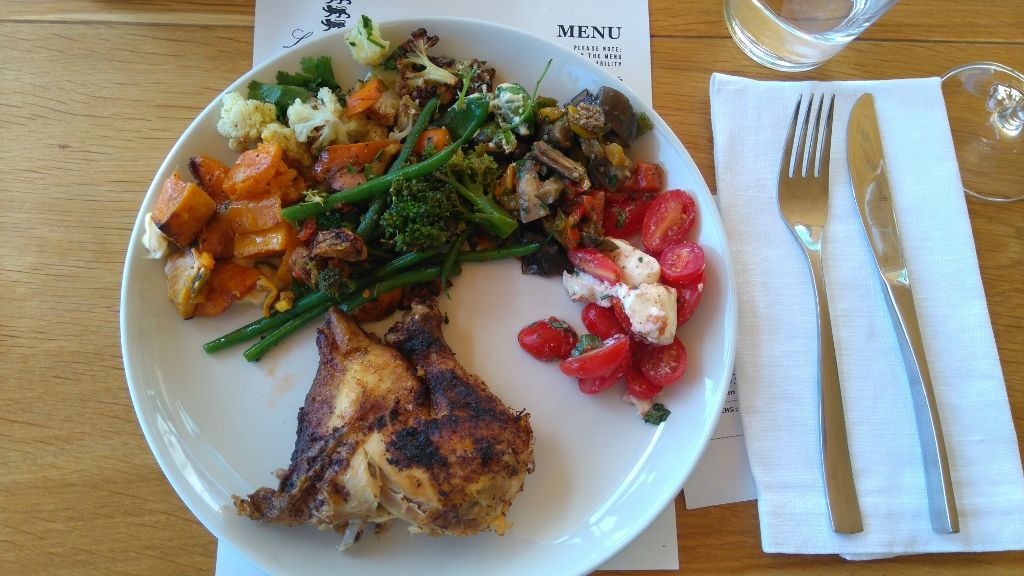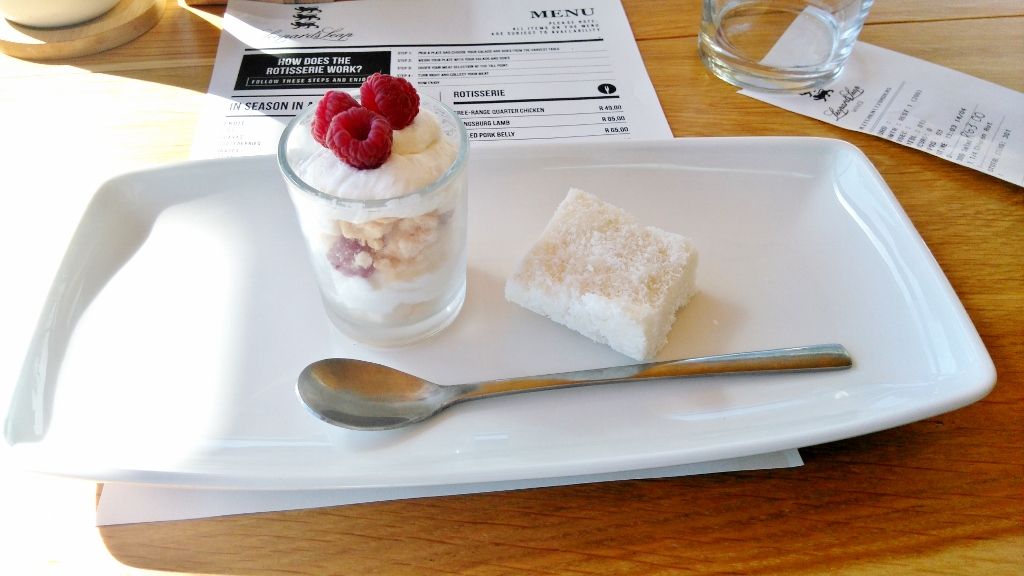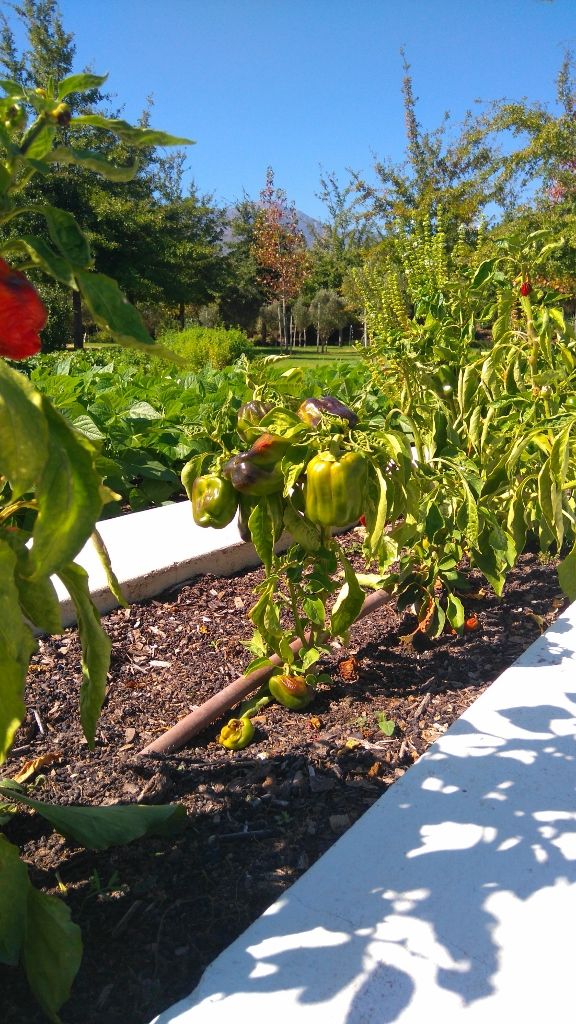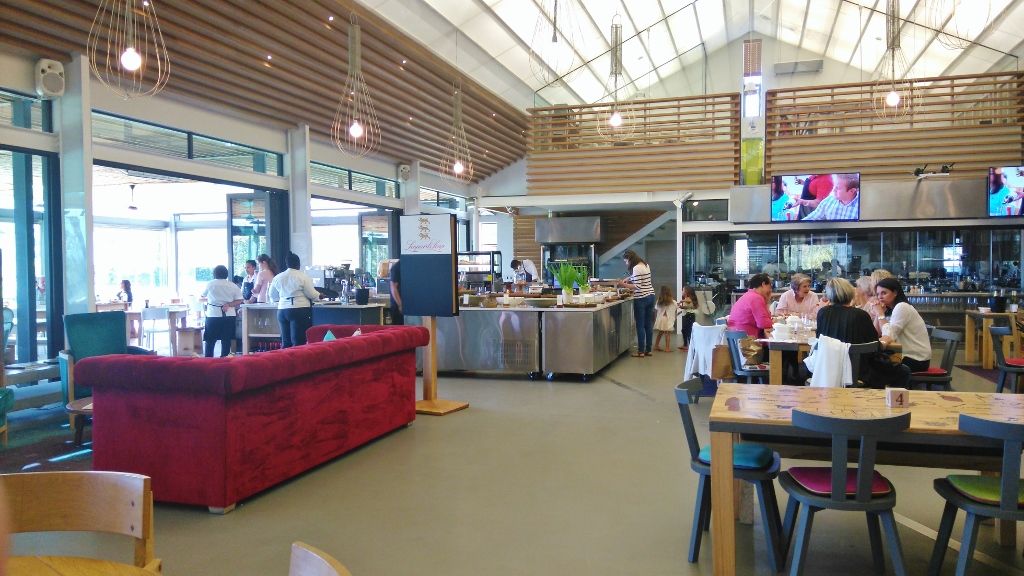 After lunch, our friends joined us at Leopard's Leap for our first wine tasting session. We opted for their pre-chosen tasting collection of their five best wines including sparkling, white, red, rosé and a dessert wine. I'm afraid wine tasting is rather lost on me but it was fun nonetheless to at least
try
and be educated on it!
Since coming to Cape Town we've rather easily adopted the notion of 'African Time' so decided to sample our wines more leisurely, miss the transfer to the next vineyard and instead just walk over the road to it instead. Our next stop was Maison where we sat outside for a complimentary tasting of two wines, accompanied by chocolate truffles. Again, wine tasting slightly lost on me, but I can tell you that the white truffles are better than the dark chocolate...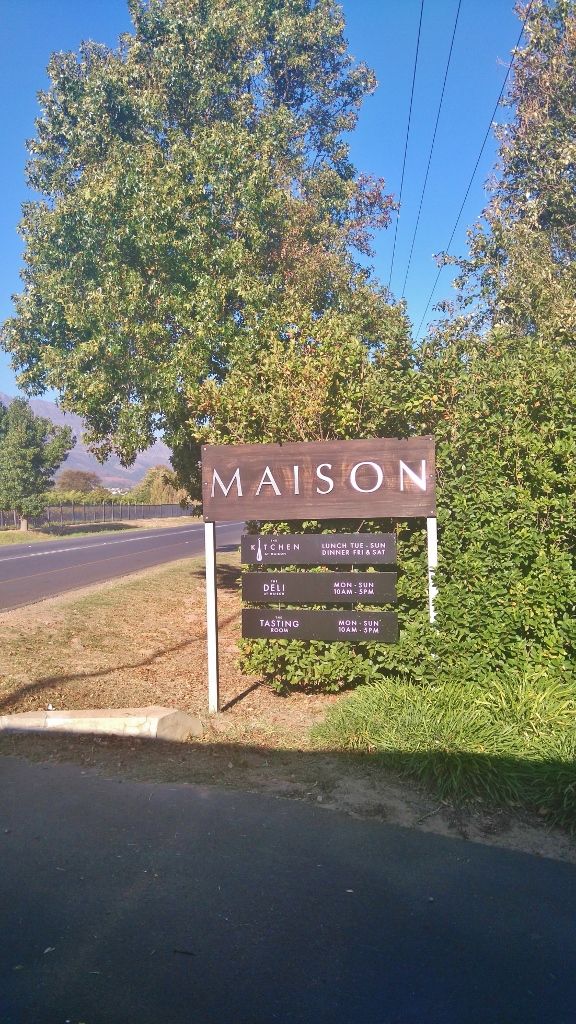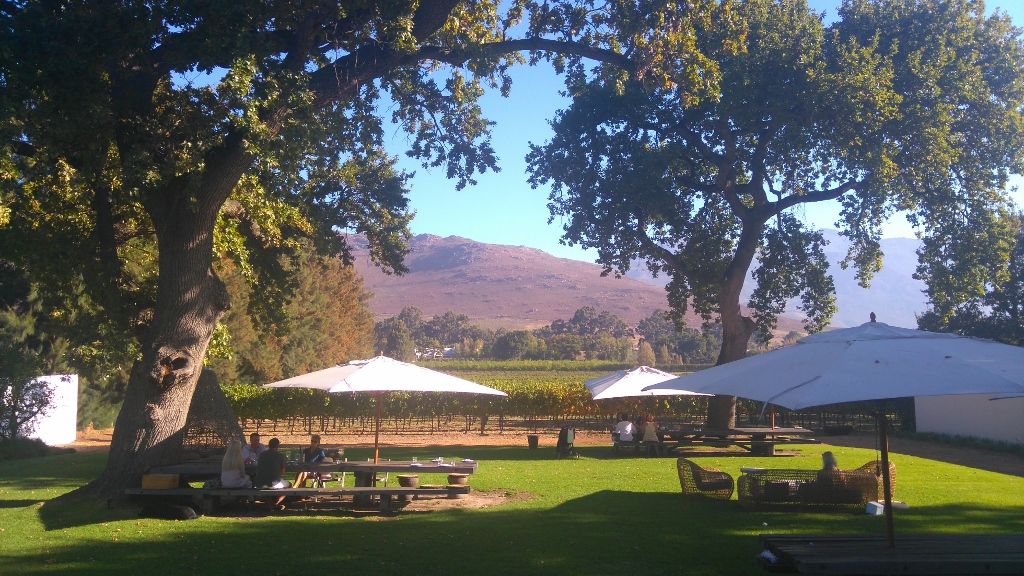 Where Leopard's Den was modern and bright, Maison had a much more rustic feel indoors, with a selection of their kitchen products out on the shelves and lots of dark wood features.
We then boarded the 'wine bus' to make our way to the tram stop, before taking a pleasant, if slow, ride through the vineyards to our final destination, Grand Provence. The scenery here is wonderful - rows of vines in the golden sunshine, with huge blue skies above and the mountains behind.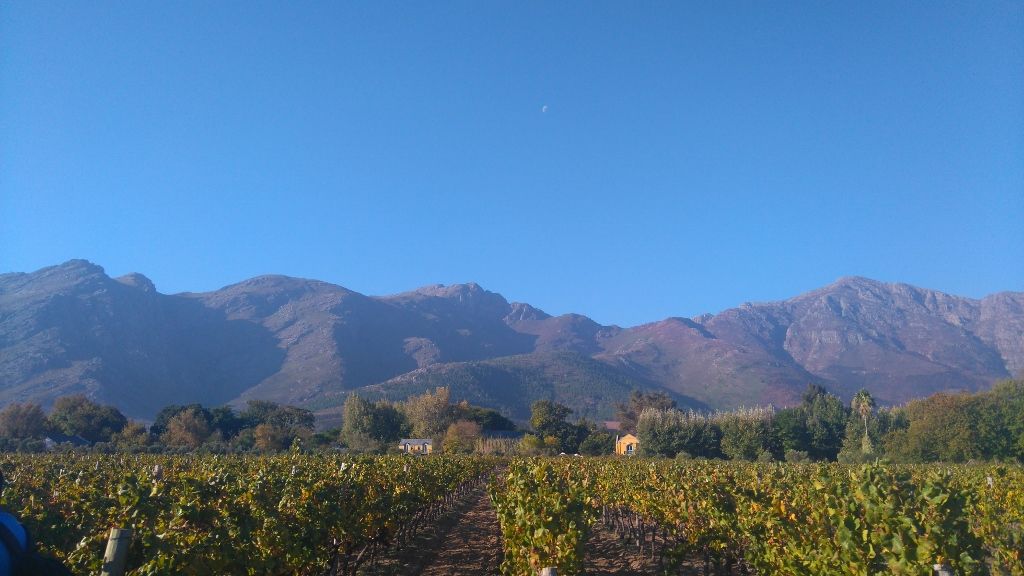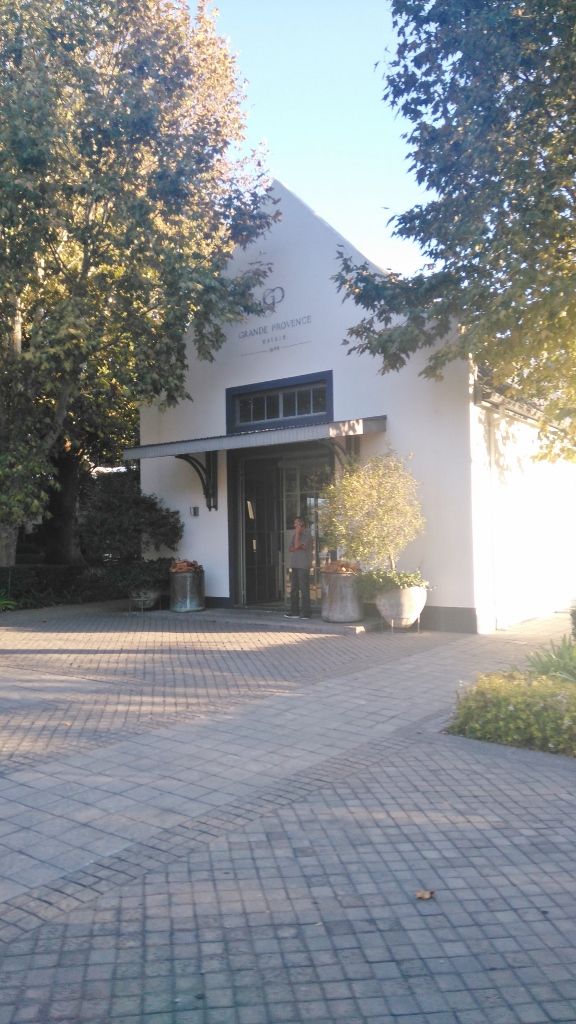 We opted for another pre-chosen collection of wines and settled ourselves in the garden to test them all. My one criticism of the tour is that the later tastings felt slightly hurried as the staff ushered everyone along in order not to miss the transfers.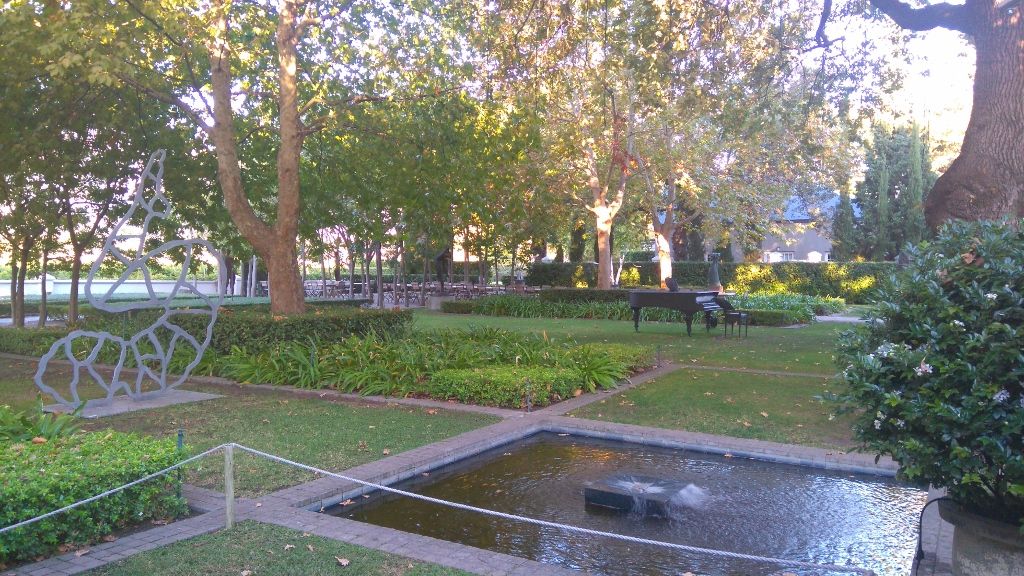 In no hurry to leave the beautiful Franschhoek, we took the tram back to the town and went for dinner at one of the many restaurants before taking a taxi back to Cape Town, all feeling rather sleepy!
Another beautiful winter's day (!!) in South Africa!
Jennifer
xXx