Our final farewell before we all set off across the world for our electives was held at The Passenger Shed in Bristol. The place was beautifully decorated with a strong Bristol theme - including it's very own Suspension Bridge!
It was a wonderful night and so lovely to see everyone dressed up in sparkling ballgowns and smart suits - the ballroom being a long way from the usual hospital ward attire!
I was fortunate enough to have the whole day off and although much of it was spent packing, I did find time for a little pampering - booking a hair appointment and taking the time to paint my nails with the nail varnish I got for my birthday last month.
I wore a floor length lilac dress from Coast, paired with sparkly shoes and matching clutch bag from Debenhams.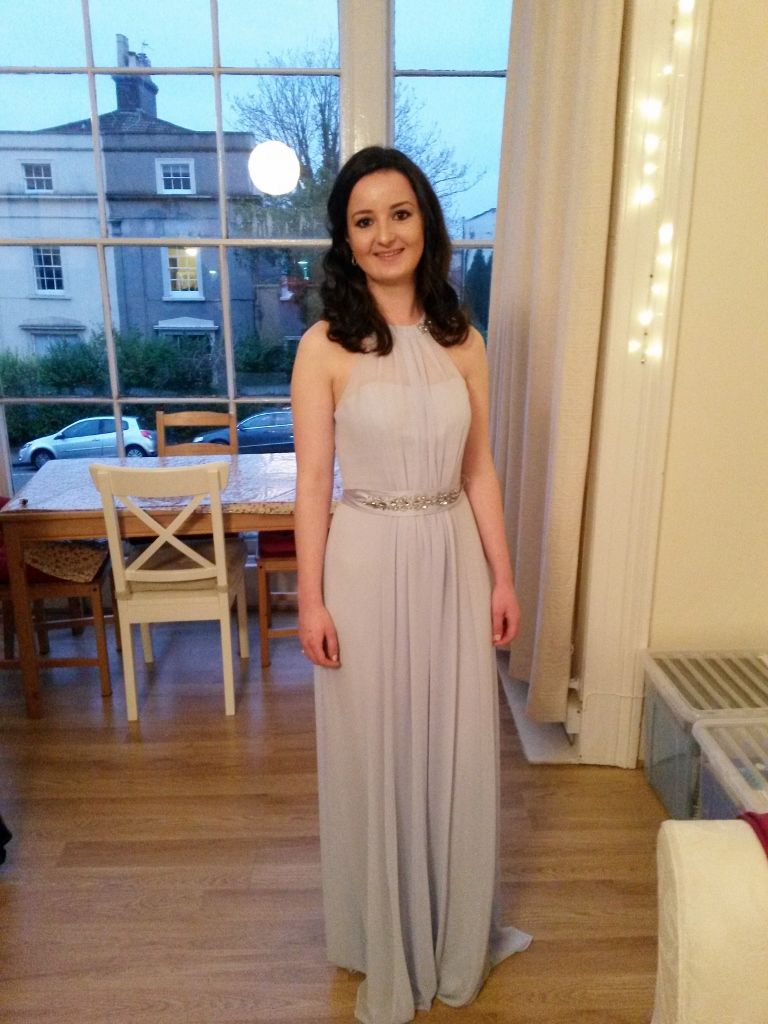 Arriving sometime around seven in a minibus vaguely reminiscent of school sports outings, we headed into the venue to be greeted with flutes of sparkling wine, topped with paper graduation caps. We chatted and admired the array of outfits, before stepping across the 'Suspension Bridge' and finding our way to our tables.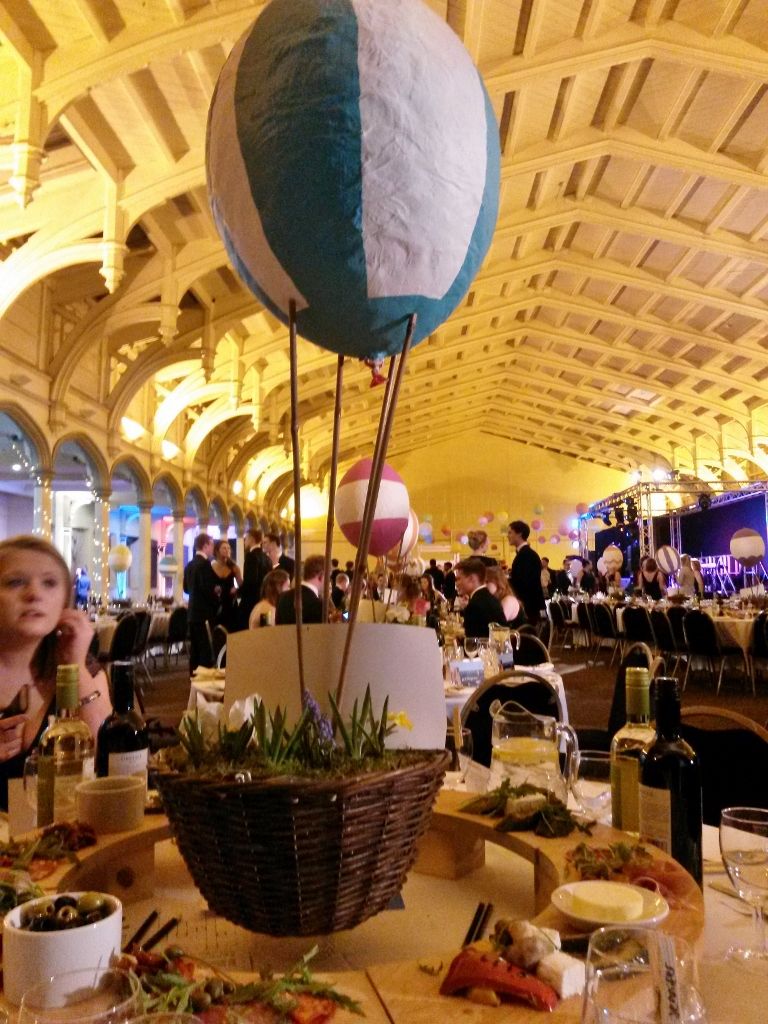 The tables were each named after a place in Bristol and we were seated at 'Stoke Bishop', fittingly the place where university life had begun for the majority of us.
A delicious selection of olives, meats and cheeses were spread out on the table - plus individual plates of roasted vegetables and sun-blushed tomatoes for those of us having opted for a vegetarian meal. Also laid out were thoughtful little reminders of our time in Bristol - postcards, Bristol bucket lists and paper-mache balloons.
In between courses we wandered the room, catching up with friends and failing spectacularly to co-ordinate ourselves in the photo booth!
Mains were chicken breast or roast vegetable tarts, served with a stack of dauphinoise potatoes and vegetables, all washed with glasses of wine (and followed with toffee vodka in a tribute to the one and only Lizard Lounge).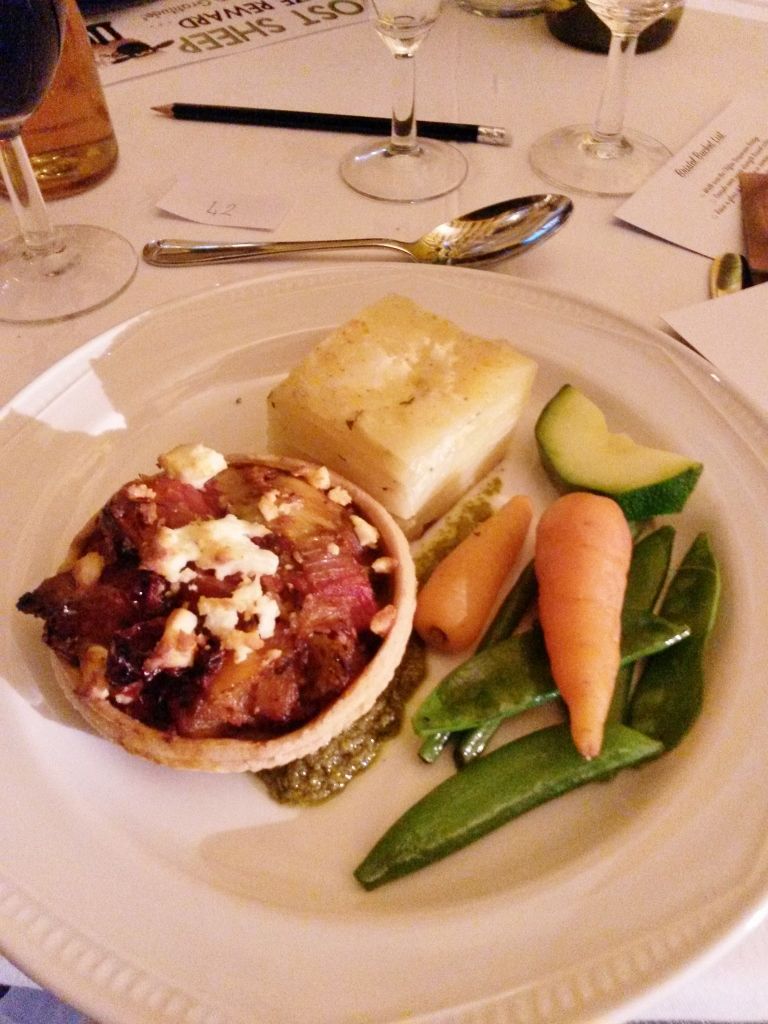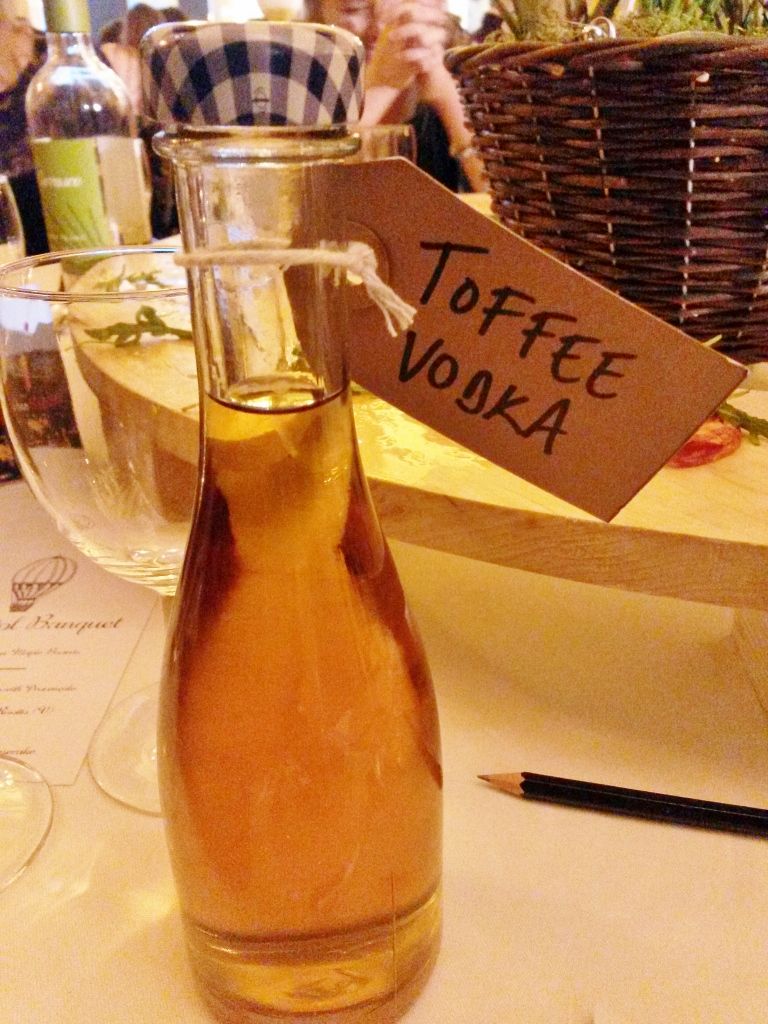 There were speeches and more socialising, before out came the plates of salted caramel cheesecake (which I'm afraid I ate before I could remember to snap a picture!).


Then we made our way to the dance floor for a couple of hours of partying before our aching feet signalled the time to leave.
It was a beautiful way to finish, if only it wasn't so sad to be saying goodbye! There's still the summer graduation ceremony to go though before we part for the last time and head off to start our careers...